CCCS Will Begin the 2020-21 School Year Online
Dear CCCS Families,
We received confirmation today (7/27/2020) that Butte County will remain on the State's monitoring list. For an up-to-date analysis of the monitoring list, please visit https://covid19.ca.gov/roadmap-counties/. With that being said, CCCS will transition into our Distance Learning Plan. We are confident our students will continue to receive a rigorous Common Core State Standard education with the highest of expectations. As evidenced by increased overall academic scores in iReady Reading and Math last spring, we can say our team will ensure high levels of learning for every one of our students.
It is our plan to commit to approximately 6 weeks of virtual learning with the expectation students will return to Face-to-Face instruction on October 5, 2020. We will confirm the opening date of in person education when we get closer to October 5th. We are exploring the option to apply for a waiver and open TK-3 or TK-6 to in person education; however, it is a lengthy process and quite unclear at the moment. We will keep you posted if we pursue the waiver. For now, please know our team will deliver an optimal virtual education to your child(ren).
We have a Town Hall meeting this Thursday at CCCS (7/30/2020). It is for all families who have questions or want detailed information on our Safe Reopen Plan. The meeting starts at 5:30 pm. You can also access the meeting virtually at https://us02web.zoom.us/j/84682444500?pwd=a3dGdUFLR056dVF5K3g3SUw2blhQZz09.
Please see our Reopening Plan below. It addresses our 3 plans for opening our school safely.
If you have any questions, please reach out to our office at 530-877-2227 or you can email me directly at mfarrer@paradisecccs.org.
Thank you families,
Dr. Farrer
Introducing the Newest Additions to Our CCCS Family!
Meet Our New TK/Kindergarten Teacher!
CCCS is proud to welcome Sarah Bagnani. Mrs. Bagnani has been a classroom teacher for the past 21 years. She had taught 5th, 1st, 2nd, and for the past 5 years... Kindergarten! Mrs. Bagnani and her family recently moved to the area from Turlock, California! She is passionate about guiding young learners to those LIGHT BULB moments and seeing the amazing growth that takes place!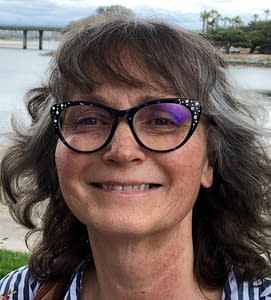 Meet Our New TK-8th Art Teacher!
CCCS is excited to introduce our newest Art teacher, Nancy Meyer. Ms. Meyer is a professional multi-media artist and has been teaching art for 23 years at Chico State and Butte College. She is an Art Specialist K – 12th grade has worked with all grades and taught 6th grade Art at Ponderosa Elementary School. She works for Butte County Office of Education on various Art in elementary school programs throughout the district. Ms. Meyer will be teaching a student centered content rich Visual Arts program to all students in TK-8th grade. Ms. Meyer believes art education is part of a well-rounded education and supports the well-being of all students within the school community. Ms. Meyer is looking forward to a collaborative opportunity with CCCS teachers in designing an exciting and educational arts program for CCCS students.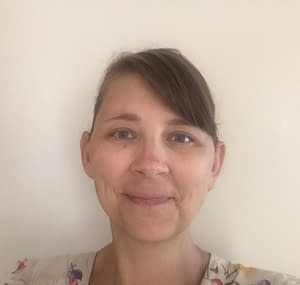 Meet Our New Middle School P.E. Teacher!
Elizabeth Bertrams grew up in Chico and spent 12 years teaching science in Walnut Creek California before returning to Chico to raise her daughter. Ms. Bertrams holds a Single Subject PE credential as well as a Science credential. Ms. Bertrams has taught 6th through 8th grade science and is passionate about helping students explore and understand the world. One of the fascinating aspects of science is how the human body works and the role between physical activity and nutrition and the success of the system. Ms. Bertrams is excited to be joining the school community and helping its students be passionate about keeping their bodies fit and happy. Ms. Bertrams is ready to get moving with you.
CHOOSE OUR PARADISE SCHOOL! ENROLL NOW!
Call 530-877-2227 to enroll for the 2020/2021 school year. We will be back at our Paradise site!
Please review our school!

Review our school on Niche!